By: PTI | Bengaluru |

Published:October 19, 2016 9:14 pm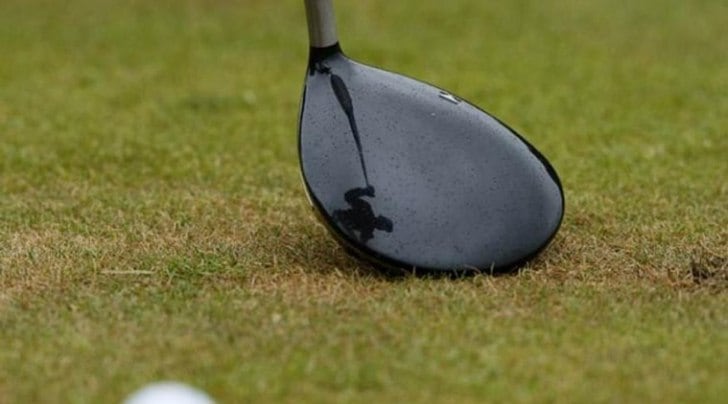 Gaurav Pratap Singh and Delhi's Honey Baisoya were joint third with scores of five-under-67. (Source: File)
Chandigarh duo of Sujjan Singh and Abhijit Singh Chadha shared the spoils in round one of the TAKE Open Golf Championship at the Karnataka Golf Association (KGA) course.
Sujjan and Abhijit produced matching scores of six-under-66 to establish a one-stroke lead at the Rs 1 crore event.
Noida's Gaurav Pratap Singh and Delhi's Honey Baisoya were joint third with scores of five-under-67.
Sujjan, a consistent performer in the 2016 PGTI season with four top-10s to his name, had a promising start to the week as he made the turn at two-under on day one thanks to two birdie conversions from 15 to 30 feet.
The 36-year-old Sujjan, a winner of three titles, seemed to be in prime form on the front-nine when he drove the green on the first and followed that up with a 15-feet eagle conversion. He then went on to chip-in for birdie on the next before sinking a 20-footer for another birdie on the fourth.
The bogey on the sixth came against the run of play but was neutralised by Sujjan's last birdie on the eighth.
Sujjan's city-mate Abhijit posted an error-free 66 to join the former at the top of the heap. Abhijit began the  tournament with a birdie, as he too drove the first green like Sujjan.
From there on, the 25-year-old Abhijit, added four more birdies to his card, largely thanks to some great wedge shots. He nailed his longest putt of the day, a 25-footer on the 15th, for his last birdie.
Gaurav and Honey both delivered bogey-free rounds of 67 to be tied third. Gaurav was one-under till the 12th but then had a late flourish with four birdies on the last six as he got a hang of the green-speed.
Honey, the runner-up in Chennai last week, continued his hot streak with another low score. He got going with four birdies in his second half on the back-nine.
Bengaluru-based Rahil Gangjee, the Panchkula duo of Shubhankar Sharma and Angad Cheema and Noida's Amardip Sinh Malik were bunched together in tied fifth with identical scores of four-under-68.
Among the 11 players who shared ninth place at three-under-69, were local favourite S Chikkarangappa, Jyoti Randhawa, Bengaluru-based amateur Jaibir Singh and Sri Lankan Mithun Perera.