By: Reuters |

Published:December 1, 2016 1:59 pm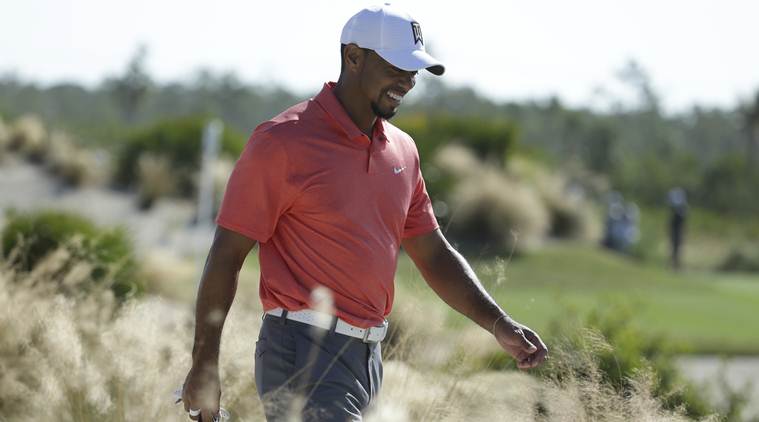 Tiger Woods has not competed since finishing 10th at the Wyndham Championship in August 2015. (Source: AP)
Tiger Woods picked up a headache after forgetting his sunglasses in his final practice round on Wednesday but otherwise declared himself good to go as he prepared to bring an end to a 16-month absence from tournament golf.
On the eve of the Hero World Challenge in The Bahamas, the 40-year-old said he would be "focused" and "ready" for the first round of the exclusive 18-man event at the Albany course on the island of New Providence.
"I felt good with pretty much everything," the 14-times major winner said. "I was able to hit all the shots I needed to hit. The wind was definitely pumping today.
"I did a little bit of work for probably 12 holes or so. After that we were jawing pretty good."
Woods, who hosts the tournament to the benefit of his charitable foundation, did make one rookie error.
"I probably did a dumb move in not playing in sunglasses … and I'm starting to get a pretty good headache from squinting so much," he said.
"Live and learn and tomorrow I'll have them on."
Woods is making his comeback this week after aborting his scheduled return in October because he thought his game was not ready for the highest level.
He has not competed since finishing 10th at the Wyndham Championship in Greensboro, North Carolina, in Aug. 2015, after which he had two operations on his back.
Now healthy again, the big question is how long it will take him to dust off the metaphorical cobwebs and regain his old sharpness.
Most do not expect much this week at least, with Woods on one betting site listed a 33/1 long shot to win, making him the equal rank outsider in the small field.
For many observers, though, this week is not about winning as much as getting an inkling as to whether Woods has it in him to regain the magic that captivated the sports world for the best part of two decades.
"It's going to take a little time," said Jordan Spieth, the PGA Tour Rookie of the Year in 2013, the last year that Woods won on tour.
"I just hope that everyone gives him time to fall into a rhythm and just get enough tournaments where he can kind of build up."