Written by Mihir Vasavda
| Lucknow |

Updated: December 15, 2016 9:10 am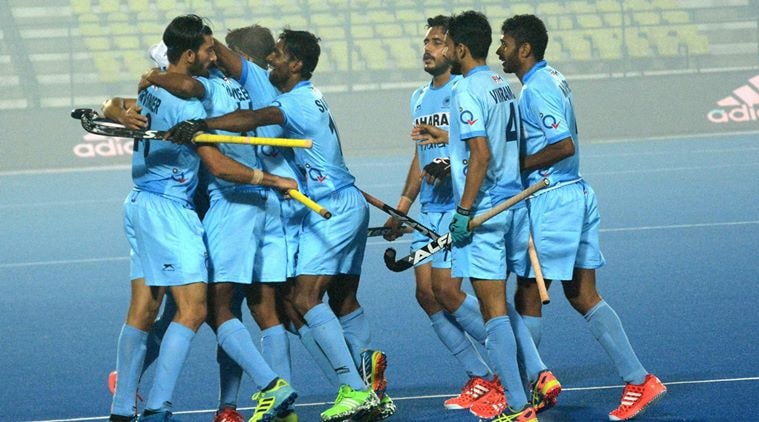 India are looking for their second hockey junior World Cup title for 2001. (Source: PTI)
For Spain's under-21 side, success at the junior World Cup will mean more than just bragging rights for the next four years. A good performance in Lucknow will, in all likelihood, result in them being fast-tracked to the pool for the Tokyo Olympics. But for many, that would also provide refuge in a bleeding job market for the next four years.
Majority of Spain's players, aged between 19 and 21, are university students at a time when various surveys have put Spain's current unemployment rate at 20 per cent. According to a New York Times report, it is not going to dip below 15 per cent till 2019. Among the youth, those under 25, the unemployment rate is a staggering 45.5 per cent, which again is unlikely to fall for the next four years.
It's not that hockey isn't affected from the dire economic condition in the country. In fact, Spain's decline as a European powerhouse has coincided with their economic slide. The Olympic cycle, though, will provide them shelter. "It's not a good place to be in at the moment," Spain under-21 Roger Pallarols says. "That's why a good performance here is so important for so many of these boys."
Their first step towards it will be in Lucknow. Like India, Spain have blown hot and cold so far at the junior World Cup. They sneaked into the last-eight stage thanks to a last-minute goal against New Zealand, which earned them a 3-3 draw, enough to qualify for the knockout stage.
But that was four days ago. They are the team with the most rest between their final group stage match and the first knockout-round tie. They trained, visited the famous Imambara, and trained a bit more. India and Spain played each other twice recently in Valencia, with India winning on both occasions.
The teams known a lot about each other already but still, Spain's strategic team spent hours at the Dhyan Chand Stadium recording India's matches and studying the patterns. "Defensively the way we play, India could suffer," Pallarols warns.
Evidently, Spain seem to have done their homework well. In two out of their three matches so far, India have struggled against teams who've maintained a tight defensive structure. England tried to play the 'Indian way' – quick and counter-attacking – but only managed to embarrass themselves. But against Canada in the first half and South Africa, the Indian forward line ran out of ideas to penetrate a packed backline.
Only captain Harjeet Singh and, occasionally, forward Mandeep Singh have shown the creativity and flair to open up defences. But the chances they've created have, more often than not, been squandered by the forwards, who've been woefully off the mark despite the team scoring 11 goals in the group stage (some have been scrappy goalmouth scrambles, a few from penalty corners and only a handful have come from really good, creative open play).
On the eve of the match, India's practice primarily revolved around getting the combinations right in making quick passes while moving forward. India struggled against South Africa because the players ditched the game plan and played to the gallery by shooting off on long, pointless runs rather than playing their passing game.
So Spain's strategy to adopt a defensive approach isn't entirely a surprise. Spain, at one point, were one of the strongest units defensively in Europe. They used it to good effect in beating the aggressive Germans or taming the stylish Dutchmen. Between 2005 and 2008, Spain won a European Championship gold and silver, and an Olympic silver. But those glory days now seem light years ago.
Spain was among the worst-hit countries during the 2008 global financial crisis and hockey was an inevitable victim. "We are a small sport in Spain. Our financial condition is not too good to make plans and play many games or tours to play against others. We had to withdraw from a Champions Trophy due to lack of funds," Pallarols says.
They are here for 'pride and victory', he adds. Thursday's quarterfinal is a match between players with two contrasting ambitions. For India, it'll be nothing short of a disaster if the team fails to go beyond this stage of the tournament while the Spaniards do not mind spoiling the party.
It would take them a step closer to the national team, and also give them job security for the next four years.