By: PTI | Kolkata |

Published:December 20, 2016 10:35 pm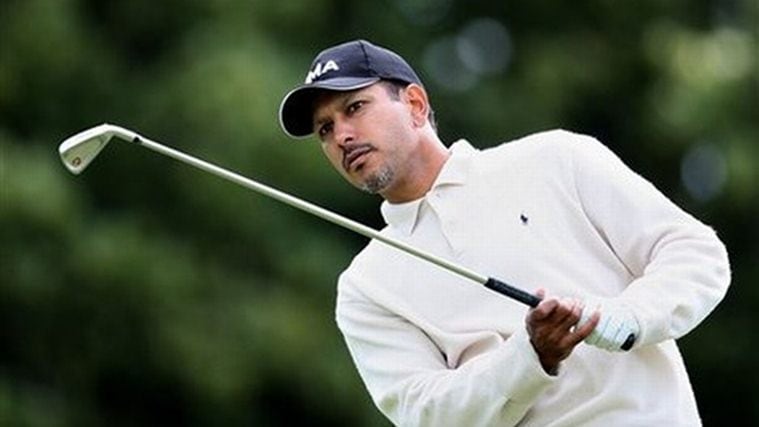 Jeev Milkha Singh is India's most successful golfer at the international level with 13 wins across three tours.
Star Indian golfers Jeev Milkha Singh and Shiv Kapur will look to make a memorable return to the Royal Calcutta Golf Club (RCGC) after a long hiatus when they make their debut at the PGTI's year-ending McLeod Russel Tour Championship, which begins on Thursday.
India's most successful golfer at the international level with 13 wins across three tours (European Tour, Asian Tour and Japan Golf Tour), Jeev is excited to be making his return to Kolkata for a professional event after almost 19 years.
"I've been hearing a lot of good things about RCGC and the course is looking in great shape even though I'm yet to play my first round here," Jeev said.
"I've also heard a lot about this event over the years. It's a fantastic initiative by McLeod Russel, they've put in a lot of effort for this event."
Jeev, who won his last tournament back in 2012 in Scotland, has recently shown signs of regaining top form as he came close to winning the Asian Tour's Indonesia Open before finishing tied second behind compatriot Gaganjeet Bhullar.
"The game's good. It's now a matter of having one good week. I strongly feel that a win is around the corner for me.
I was leading till the third round at last month's Indonesia Open. But hats off to Gaganjeet, he played some excellent golf to win on the final day. That week I felt that I'm getting closer to where I want to be," he said.
The 45-year-old seasoned campaigner, who in early 2009, climbed as high as 28th in the world rankings (an Indian record), is now looking forward to competing at a PGTI event after five years.
"The PGTI has been growing year on year. There's a lot of talent here now. I relish the prospect of competing against some of India's rising talent such as Rashid Khan, Chikkarangappa and Shubhankar Sharma, this week. I expect these young players to do really well in the future and make their name on the bigger tours."
Former Asian Tour winner Shiv Kapur, like Jeev, will also be playing competitive golf in Kolkata, after a long break. His last appearance at the RCGC was 12 years back in 2004.
Kapur, who has had a mixed season on the Asian Tour with a 34th place finish on the Order of Merit, got a feel of the course during the first Pro-Am event of the McLeod Russel Tour Championship today.
"It's nice to come back to a venue where I've played a lot as a junior and an amateur. I'm glad I'm here this time. The McLeod Russel Tour Championship is an event all Indian players talk about all year. They grind hard just to get into this event," Kapur said.
"I played the Pro-Am today and I must admit that the RCGC course matches international standards. It is the perfect setting for the year-end Tour Championship. The rough is up and there is a premium on hitting fairways. It's not easy to find the greens if you land in the rough. Reading the greens will also be a challenge."
Kapur, playing his first event on the PGTI in seven years, is also keyed up by the thought of playing against some of the most experienced Indian golfers as well as the most promising future stars.
"The PGTI has gone from strength to strength over the last decade. The young players we're putting through on to the international stage is the result of a good system being in place. The emergence of players such as Shubhankar Sharma, Rashid Khan, Khalin Joshi and Chikkarangappa, shows that the competition at home is very strong.
"It'll be great to see the experienced guys such as Jeev Milkha Singh, Arjun Atwal, Jyoti Randhawa, Gaganjeet Bhullar, SSP Chawrasia and myself compete against the new crop of talent," said Kapur.