By: PTI | New Delhi |

Updated: January 25, 2017 7:38 pm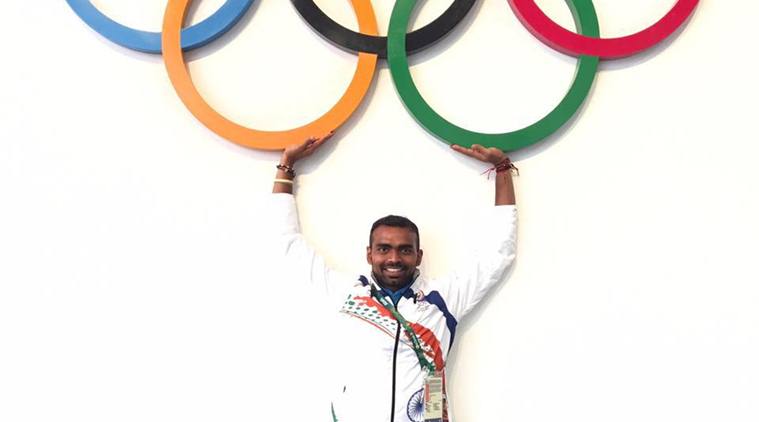 PR Sreejesh was awarded the best goalkeeper of the tournament when India won the Asia Cup in 2008. (Source: Express File)
Indian senior men's hockey team captain P R Sreejesh dedicated the Padma Shri award to his teammates soon after he was nominated for the prestigious recognition.
Sreejesh along with Indian cricket team captain Virat Kohli, Olympic bronze medallist wrestler Sakshi Malik, gymnast Dipa Karmakar and athlete Vikas Gowda were shortlisted for the Padma Shri award.
"I would like to dedicate this award to my team who have been exceptionally good over the past few years. We have grown together from strength to strength and have enjoyed success as well as lifted each other from heart breaking defeats. My recognition could not have been possible if not for the team work," said an elated Sreejesh.
Regarded as one of the most reliable goalkeepers in the world, Sreejesh, from a little-known village called Kizhakkambalam, beat several odds to climb the echelons in hockey.
He first made it to the junior national team in 2004 against Australia in Perth. Srejeesh's senior team debut came in 2006 at the South Asian Games in Colombo.
He was awarded the best goalkeeper of the tournament when India won the Asia Cup in 2008. Sreejesh became a regular member of the Indian senior men's team from 2011 onwards and since has been instrumental in helping India win several important tournaments.
His two-penalty stroke saves in the final against Pakistan in the 2011 Asian Champions Trophy in Ordos, China helped India lift the title for the first time.
Sreejesh was also part of the team that won the silver medal at the 2014 Commonwealth Games but his penalty stroke saves in the final of the Asian Games 2014 will remain as one of his best performances till date. The team won the historic gold and booked its Rio Olympics berth.
In 2016, he led the Indian team to yet another momentous feat at the FIH Champions Trophy in London where the team won a historic silver medal. He also led the team to a splendid win against Pakistan in the final of the Asian Champions Trophy in Kuantan last year.
For his stupendous performance, last year, Sreejesh has also been nominated for the goalkeeper of the year award by the International Hockey Federation (FIH).
"I would like to congratulate PR Sreejesh on being short listed for the prestigious Padma Shri award. This recognition only reinforces the belief that hard work, determination and dedication will never go unnoticed. Sreejesh has been an inspiring leader and an exceptional goalkeeper who has honed his skills over the years. I wish him the very best for future endeavors and only wish he and his team brings more laurels to the country and inspire many more young hockey aspirants to take up the sport as a career," said Mohd Mushtaque Ahmad, secretary general of Hockey India.