By: Reuters |

Published:March 30, 2017 1:09 pm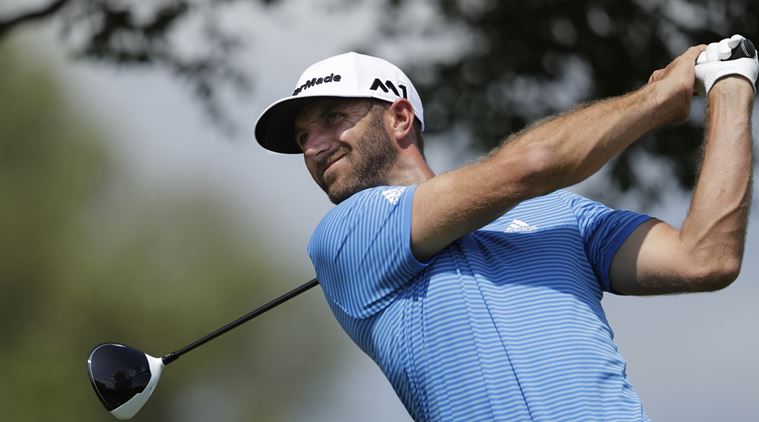 Dustin Johnson became the first player to capture all four World Golf Championships. (Source: Reuters)
World number one Dustin Johnson is playing the "best golf in the world" and will start as the favourite to win the Masters next month, Jordan Spieth has said ahead of Thursday's Houston Open.
Johnson maintained his impressive form by winning the WGC-Dell Match Play in Austin last weekend to mark his third victory in as many starts in 2017.
Spieth, who has a victory and two runner-up finishes at Augusta in the last three years, said he would have to be on top form to defeat Johnson at the first major of year, which starts on April 6.
"I think Dustin Johnson is the guy to beat in golf no matter where you are," Spieth said at a news conference on Wednesday.
"If I play my best golf, I believe that I can take down anybody, and you have to believe that.
"But I think that he is the guy that everyone is saying he's playing the best golf in the world right now.
"Major championships have huge weight and I'm not focused on trying to win majors to get to number one any more," the 23-year-old added.
"So, that side of things, getting number one isn't the pressure that I feel, but that's the only way to really take big strides towards him because I don't think he's letting up any time soon."
For all the latest Sports News, download Indian Express App now