Published:April 22, 2017 4:31 pm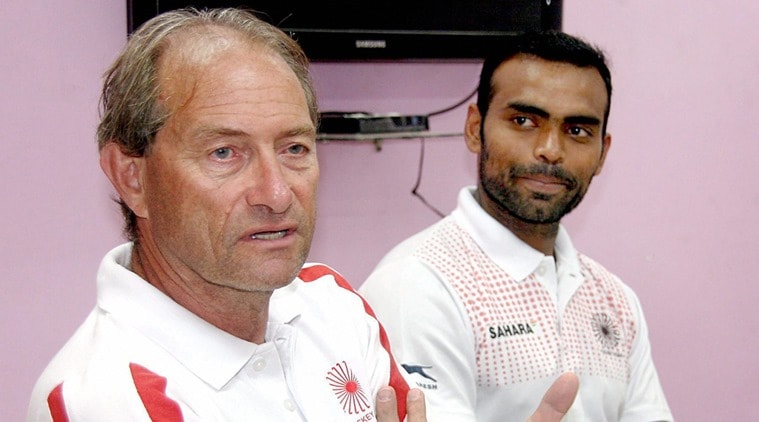 India will take on Australia, Great Britain, New Zealand, Japan and hosts Malaysia. (Source: PTI)
Chief coach Roelant Oltmans feels the upcoming Sultan Azlan Shah Cup will give a clear picture of where the Indian hockey team stands after working rigorously on the physical and mental aspects.
With a fresh outlook, new tactics and youngsters in the fold, the team tonight leaves for the prestigious tournament in Ipoh, Malaysia.
The tournament is the first major event in this year's international calendar for the senior men's team.
"While getting off to a good start is important, the most important thing for me is the finish – in December when we really have to be good. This tournament will give us an indication on the things we expect and test ourselves to see if the progress I expect to see is really on," Oltmans said.
India will take on Australia, Great Britain, New Zealand, Japan and hosts Malaysia.
While India will be vying to improve their silver medal- finish last year, beating Australia will be on the players' minds as the team has been a nemesis for long.
"Yes, in a way Australia has been a tough team to beat. Until last year they had a lot of senior players and were the most experienced team. In pressure situations, their past performances really helped them cope with that pressure and come up with good results," said captain cum goalkeeper PR Sreejesh.
He added, "But I think now, our team has experienced youngsters, who can turn the matches around. In tournaments like these its important to beat top teams like Australia so that you can develop your confidence."
While India will play with a mix of young and experienced players in the team, Australia, too, will come with a young squad.
"Australia come in as a new team, with new coaching staffa and mix of young and experienced players. We play them in the third match so we get to watch two of their matches before we play against them. That way we will get to make analyses of their game and make specific plans to play against them," stated Oltmans.
India had a 40-day long national camp where the team was put through a tough regime involving nearly five-six hours of intense training.
"We deliberately had a 40-day camp. Physically I wanted them to be at a good starting point so there was a lot of emphasis on that and I believe we have succeeded in achieving that level. "With new players coming into the squad, the understanding between players had to grow. New style of play needed to be adapted to and the best place to get confirmations is in big tournaments and we go to Malaysia to test ourselves," concluded the 62-year-old Oltmans.
India begin their campaign against Great Britain on April 29.
For all the latest Sports News, download Indian Express App now