By: PTI | Dusseldorf,germany |

Published:September 7, 2016 10:04 pm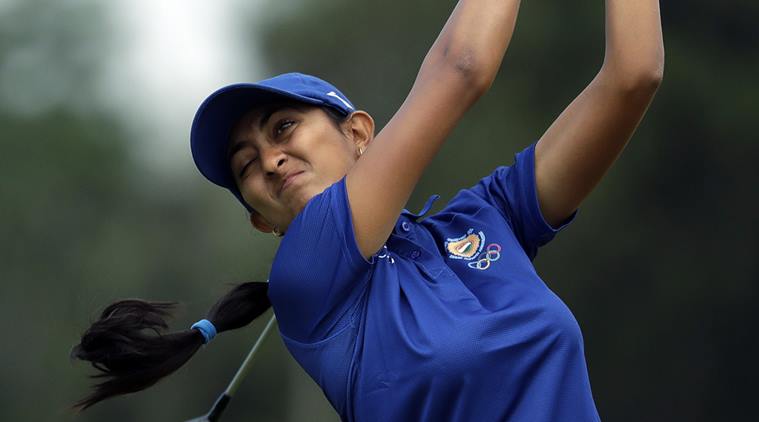 Aditi Ashok represented India in the women's Olympic golf competition in Rio de Janeiro, where she finished 41st as the youngest player in the field. (AP Photo)
Golfer Aditi Ashok is hoping to post a win at the ISPS HANDA Ladies European Masters, starting here tomorrow, in order to qualify for next week's Evian Championship in France, which is the season's fifth and final Major.
Ashok represented India in the women's Olympic golf competition in Rio de Janeiro, where she finished 41st as the youngest player in the field.
The 18-year-old from Bangalore is now keen to push on and get her first Ladies European Tour title under her belt, with a great opportunity this weekend at Golf Club Hubbelrath in Dusseldorf.
"Rio was a great experience and I played really well for the first two days but didn't have a great third round and the fourth round wasn't up to my expectations but it was a great experience playing in the field in such a big event.
"The first two days were really solid for me and I know I can build on that. I just need to keep it together for four rounds," she said.
Speaking on the eve of the ISPS HANDA Ladies European Masters, Ashok said she feels comfortable on the 6,404-yard par-72 course at Golf Club Hubbelrath, which is hosting the tournament for the first time, having previously hosted the Ladies European Tour for the BMW Ladies' Classic in 1989 and 1990, won by Marie-Laure de Lorenzi and Diane Barnard respectively.
"I really like the golf course. It's not very long but it's tricky in places and the greens are small so I think for me, hitting the greens and giving myself more birdie putts will be possible. I like the greens because they are small but nice and quick.
"There are a couple of short par fives. If I capitalise on them every day and give myself enough chances on the par fours and have a good putting day I'm sure I can go low. It's about having four good days and that's what I'm going to work on. My goal in every tournament is to do my best and if I get to have a chance to win and be in that position I'll try to make the most of it, give my best and keep myself in play and give myself birdie chances. I want to be consistent on all four rounds because that's what you need as a pro."
As an Olympic golfer, Aditi now has the privilege of inspiring others, especially back at home.
"There has been a lot more recognition and the media in India has really taken to golf," she said. "That's one good thing that happened from Rio for me and I'm looking to play better every week. I'm sure being an Indian golfer outside India, if I do well, golf is going to get more recognition and inspire others."