By: ANI | New Delhi |

Updated: August 29, 2016 1:53 pm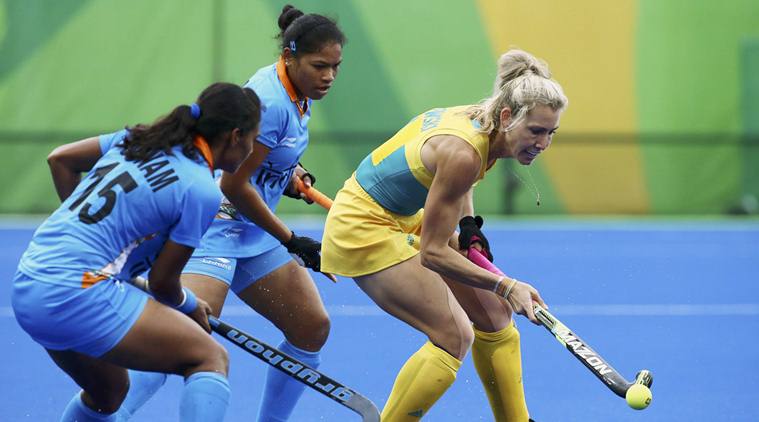 Considering the fact that they are railway employees and don't need to buy train tickets, the TTE (travel ticket examiner) failed to arrange seats for them. (Source: Reuters)
Condemning the shocking incident of four Indian women hockey team players being made to sit on the floor of a train while returning home from the summer Olympics held in Rio de Janeiro, Brazil, women activists called on Minister of State for Sports and Youth Affairs Vijay Goel to register a case of inhuman treatment, negligence and exploitation against railway officials.
Woman activist Brinda Adige told ANI, "These 'Babus' (officials) have no reason at all to be there, they have not contributed in anyway, neither in advising the team nor in seeing to the teams well being, and are travelling in business class, whereas they have made the players travel unreserved, some travelled sitting on the floor of their train."
"How can this kind of injustice be tolerated? Why haven't these officials been thrown out of the train?" she asked.
"I am sure funds were allocated, it was the carelessness and apathy of the officials who have been indifferent to the players assuming that players are there gulams (slaves). And these people continue in this feudal fashion because they are babus and officials; they can travel in first-class and have the best luxury, whereas the real players are being treated so badly. I would also like the department to suspend them. They are not worthy of taking care of the players," she added.
Nirmala Sawant, another activist, said, "I think this is very shameful for us as Indian citizens, and at the same time, Olympics participants bring pride to the nation.…it is quite depressing, and I think, the Railway Minister (Suresh Prabhu) should take immediate action so that this kind of injustice is not caused to any sportsperson."
Players Deep Grace Ekka, Namita Toppo, Sunita Lakra and Lilima Minz from Odisha, who represented India at the Rio Olympics, in spite of being railway employees, were made to sit on the floor of their bogey as their tickets were unconfirmed.
Considering the fact that they are railway employees and don't need to buy train tickets, the TTE (travel ticket examiner) failed to arrange seats for them.